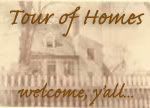 I was supposed to post about this on Friday and almost forgot...
Tour of blogs happening on July 28th.
For more info hop on over to
Boomama's
blog and read up on the details.
Sounds like it's going to be a fun time.
Can't wait to see all of your homes!!